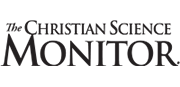 Can churches lead on racial harmony?
The grace shown by the members of Emanuel AME Church in Charleston, S.C., revealed the power of faith to promote racial harmony under the most trying conditions. Other congregations believe they also have a crucial role to play.
But there is a danger of creating a "warm and fuzzy," superficial Christianity that feels good but accomplishes little, says Ronald Neal, assistant professor of religion at Wake Forest University in Winston-Salem, N.C.
For example, churches need to challenge themselves if they want to attract Millennials, who are keenly interested in social justice issues but are rejecting traditional churches. Polls suggest they see churches as hypocritical, not welcoming of people of other races, ethnicities, or gender identities. They also mistrust authority.
Incarceration rates are particularly troublesome, says church member and psychologist Theresa Voss. When she looks outside her window, she sees what she calls a "tale of two cities." Sometimes members discussed the segregation within their own church, but though everyone agreed something should be done, no one knew what to do. The passion was present, but it wasn't sustained.
"We're giving an opportunity for people to build real, authentic relationships with people of color," Hardy says. "It's not like, 'We're going to help you because you're poor.' It's more like, 'What would it look like for African-American Christians and white Christians to build with the common denominator of Christ?' "