Rachel Potter Releases 'Jesus And Jezebel,' Song Inspired By Gay Best Friend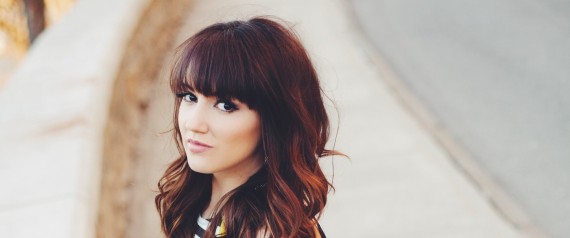 Rachel Potter, best known for her appearances on Broadway in "The Addams Family" and "Evita," as well as competing on "The X-Factor," is gearing up to release her new album, "Not So Black And White."
The album, due out on March 3, includes "Jesus and Jezebel," a beautiful song about struggling to understand the true meaning of love while standing in the shadow of the dark judgments that people can make in the name of religion.
"I grew up in a Baptist church and was always taught that Jesus loves everyone equally," Potter told The Huffington Post in an email. "So, as I got older and saw different people being outcast for their 'controversial' lifestyles, including my best friend who came out to me when we were 18, I always found it hard to understand. I believe that as Christians we are called to love — not to judge, and I was inspired to write this song to remind folks of that. No matter how we chose to live and who we choose to love, Jesus loves us all the same, so shouldn't we follow suit?"
Some of song's lyrics include:
"Jack grew up and fell in love with Adam / Pretty soon the word sure got around / Those folks who agreed that Adam should love Eve / They kicked Jack and Adam to the ground/ The whispers in the pews / They ain't praying for me and you / If We're covered by his blood / Then who are they to judge?"
"This is a very sensitive subject in the world of country music, but I think people are ready to hear something like this… something that takes a risk and pushes the envelope," Potter said. "This song is for those who feel like they have no voice and feel unwelcome wherever they are, especially in country music."
Listen to "Jesus and Jezebel" above and then head to Potter's official website for more info. You can also follow her on Twitter and check her out on Facebook. To pre-order "Not So Black And White," head here.