Hello Dear Friends! Welcome to Your Holiday Mom, where supportive moms have gathered here to send a holiday message to all LGBTQ children, teens and adults who are without family support and who would like a "stand-in Holiday family." Knowing that not every parent is ready to accept her own LGBTQ child exactly as-is (as hard as this is for us to imagine), we have written to extend our love beyond that of our own family.
With Love, *Shamama * Robin Rice (a.k.a. Shamama)
President of Be Who You Are Productions, Inc.
http://www.yourholidaymom.com/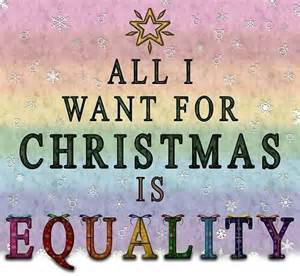 *
Your Holiday Mom: Jean 12/06/2014 
To hear Jean read her letter to you, click here.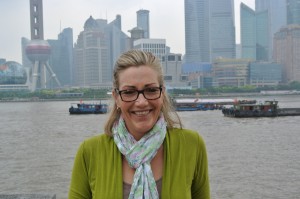 My Dear Adopted Holiday Child – Hello!
It is a great pleasure for me to be able to share some thoughts with you at this time of year. It is a gift that the universe has presented to me and I am delighted to take part. It is my hope that through these words you feel the true love and acceptance that I feel for you – Even though we have not met in person I want you to know that you matter to me; that in my eyes you are the "Perfect" you just as you are; and that there is no one else just like you; and that I celebrate you for simply being you.
As the Holiday Season begins we watch those around us congregate and share family and communal traditions with joy and laughter. I know it can be especially hard when your heart might be yearning for these times with your family and for often complicated reasons these moments do not happen for us. Some years we have to watch the Joy from the outside looking in and this can be especially painful. I feel your pain, I understand it, it is real… my greatest wish is that my words somehow lessen that burden for you.
I am a Momma and a Grandma to 3 young precious children. Every morning I awake and say a silent prayer and a wish for their happiness – and I now include you in this prayer. In order for you to be able to embrace this…I want to tell you what my definition of Happiness is for all children regardless of their age:
I want them to feel safe: safe to be feel their feelings, safe to express their emotions and their thoughts and safe to be their true selves.
I want them to look in the mirror and smile.
I want them to live in a world of inclusiveness and not experience judgement.
I want them to know to their core that they are loved unconditionally. I want them to feel satisfaction and pride.
I want them to know how to celebrate Joy and to find it in the places that are often surprising (like a letter from a stranger).
Basically, I hope with each new day that they are comfortable in their skin, comfortable in the world, and comfortable in the knowledge that those who try to chip away at their Joy are wrong.
So you see, my wish for them and for YOU exists every day of the year not just at Christmas time.
But at Christmas we are generally more sentimental, more reflective, more emotional… So although my wishes do not change, they are made more often throughout the day and are felt more intensely.
I will be thinking them when I place ornaments on the tree, when I listen to (and sing) my favourite Christmas Carols… I will be thinking of you, and holding you in my heart throughout this Holiday Season, with each special moment of tradition, and in the quiet reflective moments when I am alone with my thoughts.
I know that this Christmas may not be the Christmas that you wish it to be… I know you might not feel the love you deserve from the people you deserve it from – I know you might feel alone, confused, frustrated…you might be longing to be with people who are not near by for their own reasons.
But please also feel the Love and Understanding from me. Allow me to represent the unconditional acceptance and love that your family members might wish they could offer but they may be unable to at this moment:
Many young people who were not raised directly by me call me "Momma Jean" or Grandma … They do this because they feel the same warmth from me that I hope you now feel.
Families come in many different shapes and sizes: some of us have a "traditional" family, some of us design our own families with those that speak to our heart…
You are part of my family! You are someone that matters! You are someone that I include in my deepest Christmas wishes and now my daily intentions/prayers.
When you see a Christmas light twinkling, please feel my love. When I am looking at one I will be thinking of you and sending you a Hug. When you hear someone singing "Joy to the World" know that I am wishing Joy for you, it is my favourite Carol and always makes me smile, so I will be thinking of you too when I am singing it and smiling.
This Christmas I hope the Spirit of the Season envelops you with Joy, with Peace, and with Love.
I hope you have Faith: Faith in yourself, Faith in the Future, and Faith in the Goodness of others.
I hope you remain open to all the goodness that this Season will offer you (like a letter from a Stranger) – I hope you can embrace all the Love and Acceptance that is around you, even if it does not yet come from the places you wish it did.
My dear Adopted Holiday Child… I love you! I honor you and I embrace you. You are an important part of our Family and we will think of you often ….
We wish you a Merry Christmas!
We also wish you a Happy New Year… We hope this New Year brings more inclusiveness, acceptance and Love and less judgment to us all!
Love your Holiday Momma, and my entire family