I've really been enamored with Mrs. Eddy's poetry.  She delivers such incredible, comforting messages. 
She is giving us the opportunity to learn how to pray.
Ryan Winslow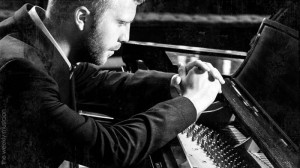 Time4thinkers, Ryan Winslow, University of Michigan graduate, is a classically trained vocalist and singer-songwriter from Bozeman, Montana. He has been soloing in church and composing and arranging music for piano, voice and guitar since age fifteen. His passion is the partnership of music and storytelling and its potential to inspire and heal. He is currently pursuing his music in Nashville, Tennessee. You can listen to his work at ryanwinslow.com.
Song Title: