Brett Jones, the first openly gay Navy SEAL, was outed while serving when a voicemail to his boyfriend, who was also a member of the United States military, leaked. The resulting backlash was astounding, including a massive, three-month investigation into Jones' personal life.
"I've known that I've been gay since I was probably about six years old," Jones told HuffPost Live. "I knew going in[to the Navy] that I was going to have to do a lot of lying. Under 'Don't Ask, Don't Tell' — it goes a little beyond that. The SEAL community is a tight-knit one and you know everything about everyone there. I knew I was going to have to lie about who I was."
"I love my family and the best way I know how to change my situation is to try and live my life as an example, much in the way that I try to be an example to my son. It's my hope that through this objective I am able to disarm the resentment of at least one hyper-conservative, thus freeing that person to take that crucial step towards respect. I have to believe that benefits us all."
http://www.huffingtonpost.com/2014/11/18/huffpost-live-brett-jones_n_6179018.html?utm_hp_ref=mostpopular
How a Navy SEAL prayed about fear in Afghanistan
From the August 2003 issue of The Christian Science Journal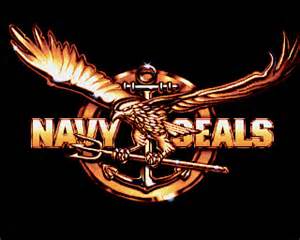 As an officer in the US Navy SEAL (for Sea, Air, Land) teams, I was deployed to the Middle East for Operation: Enduring Freedom. This was from March to September 2002. In August I ended up in Afghanistan, where I was in charge of Naval Special Warfare forces working out of Kandahar, which is in the southern part of the country. Our focus there was to try to capture some senior Taliban and Al Qaeda members.
During this deployment, I asked a Christian Science practitioner to pray for me, to help me understand that God was in control and was the only Mind governing the whole situation for me and for everyone else. Random forces and evil minds were not the true forces.
We came under fire early into one particular mission, and as the mission progressed, I heard over the radio that two of the men under me had been shot. I really had to face fear, and my concern for the welfare of these men. Again, I thought of how God was in control, and that God was each person's one and only Life. And this wasn't a life contained inside a physical body.
The mission was over pretty quickly after that, and we flew by helicopter back to our camp in Kandahar. From there, I e-mailed the practitioner. I asked him to help me see that harmony was a spiritual fact and that each and every person was perfect in God. Our whole unit spent the next two days in the field hospital with these brave men, expressing our love and prayers. Both of these men were sent home for further treatment.
What I've found is that if you listen to fear and follow its line of logic, it tends to lock up your thinking. It has a very corrosive influence. I believe that the opposite of fear is love. And for me, just the thought of God as Love was enough to melt that fear away.
When I'm doing a high-risk operations or training, I have to deal with fear. It's an anxiety that things are out of control and there's no law governing the situation—that things could go wrong. It's been a big help to know that God's laws of harmony and peace are the only laws, and that they govern me—and others. When I reason this way, accidents and things of that nature can't get a foothold in my consciousness. And when I'm able to keep them out of consciousness, they just can't find a way into my day. Getting a grip on fear is really centered on understanding that God's law is in control and is really the only law.