We tell our story to anyone who will listen for one reason only: We are trying, in our own small way, to do something right. By exposing our own grave errors, we pray that others will learn from us and treat their own children differently. We pray that it won't take them six long years and losing their child to drugs and the streets in order to wake them up to the truth that every parent must love their children without any condition. Our children learn to love themselves through the love that we have for them. And a child who is told "I love you, but I do not love your sin" does not hear love. He does not learn to love himself or that God loves him. Ryan did not. None of the thousands of gay children who have written to me has heard love through those words. None.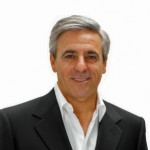 Mitchell Gold  – http://www.glaad.org –  11/26/2014
At this Thanksgiving time of the year, I always find myself reflecting on how fortunate I am, and frankly, how lucky I am to be alive. Like many who will get this note, I spent too much time as a teenager depressed and contemplating suicide after being taught that being my authentic self was a sin….that I was broken.
Now as an out and healthy adult, I work to give back to youth struggling with self-worth. I have met too many teens who believed they were sinners and broken. I have met too many parents who have lost their children because of the unintended consequences of what they thought being a parent of faith means. 
That's why I'm asking you to invest in GLAAD today.
GLAAD is working to put a stop to this by amplifying the voices of LGBT-affirming people of faith, and very importantly, educating and challenging non-affirming ones. Through its programs, GLAAD successfully trains openly LGBT and LGBT-supportive religious leaders to speak out in support of LGBT people and secures national and religious media interest in stories that bring examples of LGBT equality in faith communities to Americans. 
Even The New York Times has taken notice, turning to GLAAD's CEO and President Sarah Kate Ellis in a story this month about the Duck Dynasty family:
"The family has become symbolic of a much larger and somewhat dangerous problem of what we're seeing in America – this issue of homophobia being masked as a religious value."
Most recently, GLAAD issued a groundbreaking new guide for the media on how to talk about faith and LGBT issues. When I use the word "groundbreaking", I don't do it lightly. GLAAD is changing the media to finally include LGBT-affirming people of faith. This could very possibly be one of the most significant tipping points in this exciting time of progress.
Of course, all this important work takes time and money. At this time of thanks and giving, I'm proud to announce that my company, Mitchell Gold + Bob Williams Home Furnishings, will match your contribution dollar for dollar up to $25,000. For every dollar you give, GLAAD will get twice as much to change the face of faith and move equality forward.
If you will contribute at least $1,000 in the next week, I will be happy to send you an autographed copy of Youth in Crisis: What Everyone Should Know About Growing Up Gay, and Bob's and my new book to celebrate our company's 25th anniversary, Who We Are.
GLAAD is entering a new era. Let's help them make it the most successful ever.
Have a great holiday season. 
Thanks and best, 
Mitchell Gold