Gay marriage, once inconceivable, now appears inevitable
Before same-sex marriage went on its current winning streak, however, there was a very long losing streak.
Same-sex marriage's transformation from impossible dream decades ago to all but inevitable today has been, by most accounts, unprecedented.
Even after the high court rules — most likely by striking down state bans on gay marriage at the end of its term in June — the fight won't be over. Another clash looms over the issue of religious freedom.
http://www.usatoday.com/story/news/politics/2014/10/02/supreme-court-gay-lesbian-marriage/16264389/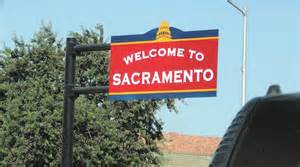 Thinking together about 'justice'
As more people are taking a look at the National Council of Churches (NCC) to understand its purpose and modus operandi, some have raised questions about its relation to issues commonly referred to as 'justice' or 'social causes.' Indeed, one of the Commissions of NCC is called 'Justice and Advocacy.' At this time, there are no Christian Scientists serving on that Commission, as the three of us are serving on the Faith & Order Commission (Shirley Paulson), Interfaith Commission (Maryl Walters), and Communications Commission (Brian Talcott).
But the Justice and Advocacy Commission is one of the NCC Commissions, and it is good to understand its specific mission and purpose. Because our society is generally more accustomed to thinking of such issues as poverty, environment, racial and gender inequality in the context of political debate, it can be difficult to separate political agendas from Christian ones. NCC is deliberate in its effort to draw on the Christian voices of its diverse member communions, even as it addresses evidence of injustice. Likewise, Mary Baker Eddy makes strong demands on the Christians' one God to banish all forms of injustice: "One infinite God, good, unifies men and nations; constitutes the brotherhood of man; ends wars; fulfils the Scripture, 'love thy neighbor as thyself;' annihilates pagan and Christian idolatry, – whatever is wrong in social, civil, criminal, political, and religious codes; equalizes the sexes; annuls the curse on man and leaves nothing that can sin, suffer, be punished or destroyed." (Science and Health, 340).
Here is the Commission's own statement of itself, from the NCC website:
The Justice and Advocacy Commission of the National Council of Churches is a collaborative venture of America's community of ecumenical Christians, who seek to be faithful in our day to the ancient prophet's call for all people of faith to
". . .do justice and love mercy. . ." (Micah 6:8), and the timeless mandate of Jesus to "love your neighbor as yourself" (Mark 12:31), with the promise " . . .that all may have life, and have it abundantly" (John 10:10 NRSV).
Through the Commission, churches and their agencies, regional councils of churches and related organizations are invited to work together to pursue justice in today's complex society — addressing poverty, peacemaking, racial and gender justice, environmental stewardship — and to respond with a common voice to issues of moral crisis as they arise.
As with the other four NCC program commissions, Justice and Advocacy takes a holistic approach to its assignment, drawing on the full range of insights, disciplines and perspectives of the Christian faith, that God's love may be more fully revealed in all creation.
In addition to the work of the Commission, there are other avenues of "doing justice and loving mercy" within the NCC structure. A recently approved "pastoral letter" was approved by the Governing Board in response to the United Nations' International Year for People of African Descent.  It begins, "The National Council of the Churches of Christ in the USA is a community of 37 Christian communions with a combined membership of 45 million persons in more than 100,000 congregations across this country. Our member churches – from a wide spectrum of Protestant, Anglican, Orthodox, Evangelical, historic African American and Living Peace churches – do not agree on all things! We stand united, however, in our conviction that the church is called to speak for justice for all peoples. We affirm that each life is infinitely precious, created in the image of God."
Our commitment to justice is a commitment to Christ's work in human affairs, not to a political party.
http://christianscience.com/community/circle-of-faith/blog/50.-thinking-together-about-justice/(language)/eng-US