We've all heard EI conferences are powerful.  They are powerful for us as individuals; powerful for our country; powerful for our world.
Going into our Conference same gender marriage was the law of the land in 19 states.  Less than two days following our Conference, five more states adopted marriage equality.  Six more will follow soon.  
How can you beat that?
Maybe we should hold a conference every weekend.  Just think what that would do!    
Bruce Stores  – Vice President – Emergence International
08/09/2014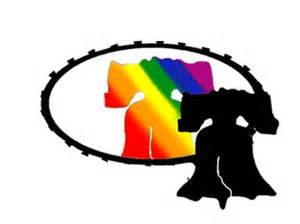 This is my marriage proposal video to the love of my life. I cant imagine anyone telling us we cannot get married! The song is available on iTunes and 100% of the profits will goto marriage equality. Please enjoy and share and comment! http://itunes.apple.com/us/album/what…
Expectancy
Are we actively expecting good? Or only passively waiting for it?
From the July 31, 1989 issue of the Christian Science Sentinel
At certain periods in my life I've had the feeling that I was waiting for good to happen—waiting for the right job, income, relationship, marriage, or whatever. My happiness seemed to be something that would come "someday." But then I began to think about expectancy and to look at what I was thinking and feeling while waiting for my someday good. I asked myself, "What qualities does expectancy consist of? And what really is expectancy?"
I realized that I wasn't feeling expectant of good so much as I was feeling resentment that I didn't have it. Deprivation, fear, and self-condemnation kept me thinking that when I was "good enough" I would receive what I was waiting for.
As I thought of God and what I knew of God through Christian Science, however, I knew that my feelings couldn't be the right way to look at expectancy. I had learned that God is Love; He is our Father-Mother And I knew that I was God's loved child—the image, the reflection, of Love.
I began to think about the feelings of expectancy I had with someone I trusted. Those feelings were filled with love, gratitude, and reliance. I realized that I needed more trust and understanding of God as the loving source of all good. And I needed to understand myself more as God's child, loved and cared for. With real trust and gratitude, it would be natural for me to have an expectancy of realizing God's goodness.
I began to pray, as I'd learned in Christian Science, to gain a better understanding of God and my relationship to Him. I could see that expectancy was not passive waiting during which I wondered when I would deserve a particular thing. Nor was it feeling I deserved something because I had done without something (a "waiting" that included feelings of anger and resentment). It wasn't outlining and stubbornly insisting on one particular solution—or condemning myself because I wasn't receiving what I had outlined as a solution.
Fearing that a need won't be met closes the door to receptivity and leaves no opening for us to receive what God has for us. I began to see that my expectancy needed to be more active, more filled with a desire to do God's will and with deeper trust in my own ability to receive goodness as God's child.
My expectancy needed to be free of impatience, fear, hostility, and demand. I could not be either stubbornly trying to make something happen or passively waiting for something outside of me to make it happen. In Christian Science, God is All and is good. Man, created in His image, reflects all good from God. We cannot, therefore, be separate from good or covet good that we believe to be another's. When we know the reality of good—and good as the only reality—our expectancy becomes joyful and humbly confident. We joyfully know and trust the fact that good fills our lives. And we see that the demonstration of good is the result of knowing and being grateful for the present existence of good, instead of believing that we can feel gratitude only after we've seen the evidence in our lives.
We receive not according to the hours worked but according to our willingness to accept God's abundance.
Gratitude is difficult to feel when we are focused on what we lack or hope to have. When we are looking to particular people or material things to confirm that God is always-present good, we are being deceived by materiality itself. We need instead to look deeper to the divine source for the ideas that are always present for us to act upon. We love and trust God "because he first loved us,"1 as the Bible puts it.
Love and gratitude open the door for us to receive whatever is needed. Temporarily losing sight of the fact that God is good, ever present, and All does not make this fact untrue. The principle of mathematics is not affected by our ignorance of it, though it can't be demonstrated unless we understand and are obedient to it. Similarly, if we are feeling that God does not give good, it is not because God has ever been absent. It may be a lack of receptivity, or fear and outlining that make good seem invisible or undemonstrable. As Mrs. Eddy cogently remarks in her book Science and Health, "It is ignorance and false belief, based on a material sense of things, which hide spiritual beauty and goodness."2
Expectancy is demonstrated in the humble receptivity that derives from an understanding that everything truly good can only come from God. Everything comes from God's abundance and is for the good of all. Expectancy is free of willful solutions or preconceptions that would lead us to resist the good unfolding in our experience. As children of God we have a heritage of Spirit: healing, intelligence, supply. We are indeed loved children of God and "joint-heirs with Christ."3
Expectancy is active waiting and working. It is working to know the truth of God's goodness and allness. We receive not according to the number of hours worked but according to our willingness to accept God's abundance. As in mathematics, it is not how long we have struggled with the problem that gives us the reward of finding the solution. With willingness to work, proper understanding, and labor, our ever-present reward of all the good we need is immediate.
1 I John 4:19.↑  2 Science and Health, p. 304.↑  3 Rom. 8:17.↑