Show me a man without any vices and I'll show you a man without any virtues. 
Abraham Lincoln
Mrs. Eddy Mentioned Them
Ludwig van Beethoven, 1770-1827
[Mentioned in Science and Health, p. 213; Message to The Mother Church for 1900, p. 11]
From the December 25, 1954 issue of the Christian Science Sentinel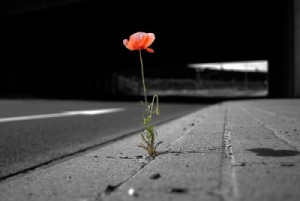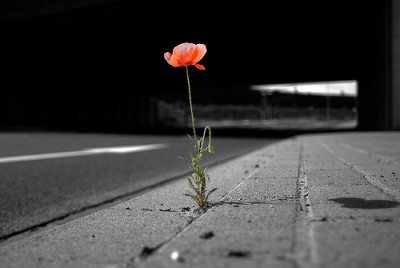 Beethoven's triumph over adversity and the victories which he won gave to his music enduring meaning and beauty. Today he is the most popular classical composer in an orchestra's repertoire.
His early instinct to compose and his delight in it were discouraged by his father, but Beethoven learned to hear and retain his melodies in his thought. His absorption with the music which he was hearing made the sensitive boy appear silent and aloof. Once when a friend reproved him for not replying to a question, he explained, "I was just occupied with such a lovely, deep thought I couldn't bear to be disturbed."
His childhood was not happy, for his father, an intemperate man, who sang at the Elector's Court, exploited his son's talents. His piano lessons began when he was four. He also had daily violin lessons and later was instructed on the viola. By the time he was eleven his first work had been published, and he was in the theater orchestra; at twelve he was conducting rehearsals. At thirteen he left school, began lessons with the court organist, and acted as his substitute. In his seventeenth year Beethoven visited Vienna and played for Mozart. On hearing his extemporizations, Mozart exclaimed, "Keep an eye on this young man—the world will hear of him some day."
During the next five years in Bonn events occurred which deepened his sympathies and brought to light his capacities. The loss of his mother was his first great grief and his appointment as guardian of his father his first grave responsibility. He made the acquaintance of the cultured von Breuning family, in whose home he was introduced to the works of Goethe and Schiller, and where he learned the social amenities. Among the friends made here was Count Waldstein, who later helped to establish him in Vienna and who counseled, "Receive Mozart's spirit from the hands of Haydn." But Haydn, preoccupied with his own work, was of less help to Beethoven than were others.
Beethoven's growing fame as a piano virtuoso was based on his power of expression. To him the ideas in music were all-important. He advised: "Do not merely practise art but penetrate to the very heart of it—this it deserves—for only art and science elevate man to the Godhead." His pupil Carl Czerny wrote: "Wherever he happens to be playing there is no resisting him…. Apart from the beauty and originality of the ideas, there is something extraordinary in the expression." His early experience with an orchestra brought to his work a sense of architectural structure and tone color. He discerned the inner significance of key and declared there was a right key for each mood.
Although the French revolution had shaken Europe, Vienna, the center of the musical world, still clung at the beginning of the nineteenth century to its former elegance. Beethoven was always dependent on aristocratic patrons, and his dedications show that he had many such friends. But the emergence of the value of the individual found full sympathy in his heart. He had planned to dedicate his Third Symphony to Napoleon, who he thought would liberate the downtrodden; but when Napoleon made himself emperor, Beethoven tore off the dedicatory line and named the symphony the "Eroica." That its message of freedom was dear to him is seen in his own evaluation of it. When asked which of his eight symphonies was his favorite, he replied, "The 'Eroica.'" When told that he had been expected to say the C-minor, Beethoven reiterated: "No, no! The 'Eroica.'"
After 1802, when Beethoven believed that his deafness was probably hopeless, he more and more sought peace in nature, which he had always loved. His handicap, however, did not hinder his composition. The sonata to which he gave first place, "Appassionata," was written in this period, as were the "Waldstein" and "Kreutzer." Most of his symphonies (3-8) and the opera "Fidelio" were composed at this time, as well as the "Leonore"' Overture, No. 3, one of his greatest orchestral works. His sketchbooks record his painstaking revisions.
Beethoven's intense nature included conflicting elements. Unduly sensitive and often suspicious, he sometimes quarreled with his friends, but was quick to seek reconciliation. He whom some thought proud recognized his faults and incomplete education, saying, "Yet I had some talent for music!" Although exhibiting scorn and temper, he was generous and warm. After hearing the boy Liszt play, he said quietly: "Go! You are one of the fortunate ones! For you will give joy and happiness to many other people! There is nothing better or finer."
Beethoven's crowning works were the "Missa solemnis" and the Ninth Symphony. At the end of the "Missa" he wrote, "From heart to heart." In the Ninth he fulfilled his wish to express his own vision of the brotherhood of man in a setting of Schiller's "Ode to Joy."
While there was tragedy in Beethoven's life, his music testifies to the victory and glory he won.