We Are All Equal; And When We Are Not, It's Time to Step Up
On June 10, the UN Human Rights Council started a three-week session, where — rumor has it — a new resolution addressing discrimination based on sexual orientation and gender identity might be discussed.
Here's how that development is simultaneously timely and late.
On June 5, the General Assembly of the Organization of American States (OAS) adopted a resolution condemning violence and discrimination against lesbian, gay, bisexual, trans and intersex (LGBTI) persons.
That resolution is one of several recent international developments to codify the notion that all human beings have equal rights, regardless of our sexual orientation, gender identity, intersex status, or any other qualifier. In late May, the African Commission on Human and Peoples' Rights passed a resolution, condemning violence based on sexual orientation and gender identity. Also late May this year, seven United Nations agencies issued a joint statement in support of transgender and intersex people's right not to be forced to be sterilized, a sentiment the Parliamentary Assembly of the Council of Europe (PACE) haddiscussed a couple of years earlier. Last year, the United Nations' two regional economic commissions for Asia and the Pacific and for Latin America and the Caribbean, respectively, expressed the need to address the exclusion and rights of people of diverse sexualities in order to achieve development.
Of course, the Universal Declaration of Human Rights declared all "men" equal in dignity and rights already in 1948. Setting the gendered aspect of this wording aside, it is clear also that, more than five decades later, not all human beings in practice enjoy equal rights. Exclusion is multilayered and complex, but it is fair to say that discrimination based on sexual orientation, gender identity/expression, and intersex status is rife most everywhere.
For starters, there are the more than 76 countries, often cited, that criminalize adult same-sex sexual conduct in some shape or form. While it usually is a specific sexual conduct that is criminalized on paper — such as for example sodomy or anal sex — the effect is to punish gender expression and perceived sexual orientation more broadly.
State-sponsored discrimination targeting lesbian, gay, bisexual, trans or intersex persons also takes other forms, many of them as punitive as if sexual orientation or gender identity had been criminalized directly. For example, Russia does not criminalize same-sex conduct itself, but a law outlawing "gay propaganda," which was signed into effect in June 2013, has contributed to a situation where violence against those who are known or appear to be gay or lesbian is quite normalized.
And even broader than that, states' failure to deal with higher drop-out rates forLGBTI youth, employment discrimination, and lack of access to housing, leads lesbian, gay, bisexual, trans and intersex people predictably to be overrepresented among the poor, the homeless, or the otherwise marginalized. Recently, a rulingfrom Peru's Constitutional Court condemned a trans woman to a life in perpetual fear, by noting that while she was free to enter her female first name on her official identification card, her papers would continue to identify her as "male." Anyone reading statistics on violence against trans persons will know that constantly having to "out" oneself as trans, regardless of context, is not a good way to stay safe.
This is why all eyes should be on the UN Human Rights Council this week. The Council adopted its first resolution on sexual orientation and gender identity in July 2011, in which it commissioned a study on the effects of discrimination and promised to stay engaged on the issue. Now, three years later, information has been gathered, and several inter-governmental bodies, including most recently the General Assembly of the OAS, have declared themselves in favor of equality and rights.
The rumored Human Rights Council resolution would join the growing mass of global documents that declare, unequivocally, what the Universal Declaration of Human Rights implied some 50-odd years ago. We are all equal; and when we are not treated as such, it is time to step up.
The rights of women sustained by divine law
From the January 1, 2001 issue of the Christian Science Sentinel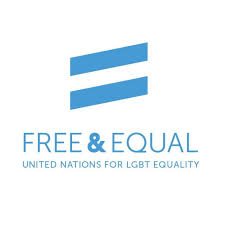 A translator with the United Nations for about three decades, Nadia Niedzielska has worked in New York City as well as in several countries in Europe and Africa.
The "Universal Declaration of Human Rights," adopted by the United Nations on December 10, 1948, represented a giant step in the spiritual progress of humanity. It proclaimed for the first time, at the global level, basic rights applicable to all. The first line of the preamble best summarizes the purpose of the Declaration: "…recognition of the inherent dignity and of the equal and inalienable rights of all members of the human family is the foundation of freedom, justice, and peace in the world."
Articles 1 and 2 of the Declaration further expand the concept of equal rights for all people. Article 1 states: "All human beings are born free and equal in dignity and rights. They are endowed with reason and conscience and should act towards one another in a spirit of brotherhood."
And Article 2 states in part: "Everyone is entitled to all the rights and freedoms set forth in this Declaration, without distinction of any kind, such as race, colour, sex, language, religion, political or other opinion, national or social origin, property, birth or other status." These "rights and freedoms" include civil and legal rights (rights to life, liberty, and security) as well as economic and social rights.
Although the Declaration expressly mentions "equal rights of men and women," the international community very soon recognized the need to address specifically the rights of women. In December 1952, therefore, the United Nations adopted the "Convention on the Political Rights of Women." And in December 1979, the UN adopted the "Convention on the Elimination of All Forms of Discrimination Against Women" (see box).
These standards are still far from being implemented in many countries, yet they have been recognized as desirable goals by most nations of the world.
As of December, 1999, 165 of the 188 member nations of the UN had ratified this second agreement.
The thinking of the family of nations represented at the UN reflects in a way the conscience of humanity. This thinking has led to the creation of several entities in the UN system, including the Commission on the Status of Women, designed specifically to defend the rights of women. World conferences on women involving governments and many non-government organizations have already taken place four times under the auspices of the UN.
Mary Baker Eddy and women's rights
A little less than a century before the founding of the United Nations, a spiritual thinker with vision, Mary Baker Eddy, raised the issue of human rights. She was aware and supportive of the women's rights movement that was burgeoning in the United States.
Mrs. Eddy perceived human rights as grounded in divine law. In her main work, Science and Health with Key to the Scriptures, referring to all of God's children, she wrote: "God has endowed man with inalienable rights, among which are self-government, reason, and conscience. Man is properly self-governed only when he is guided rightly and governed by his Maker, divine Truth and Love" (p. 106). In her other writings, she spoke specifically about the rights of women. She understood that the social and legal codes of her time fell short of granting equal treatment to men and women. And she defended the right of women to enter into business agreements to own property, to retain custody of their children (see Science and Health, p. 63).
Mrs. Eddy's claims for greater justice were based on the discovery she had made a few years earlier. This discovery shed new light on the nature of God and man. A life-long student of the Bible, she had been led to perceive that God — the creator of all — is Spirit and a loving Father-Mother. She also realized that women and men, made in God's image and likeness, have a spiritual individuality, which reflects both the masculine and feminine qualities of divinity (see Genesis 1:27). Science and Health says, "Father-Mother is the name for Deity, which indicates His tender relationship to His spiritual creation" (p. 332). Mary Baker Eddy's newfound understanding established a logical basis for the sisterhood/brotherhood of God's children, as well as for the equality of women and men.
Science and Health also includes a specific reference to women's rights. It's in the Glossary, where the Biblical river Gihon — one of the four rivers flowing from the allegorical Garden of Eden — is described as "The rights of woman acknowledged morally, civilly, and socially" (p. 587).
The Glossary also contains descriptions of the other three rivers flowing from the Garden of Eden. The river Euphrates is characterized as "Divine Science encompassing the universe and men; the true idea of God…" (p. 585). The river Hiddekel is described as "Divine Science understood and acknowledged" (p. 588). And the river Pison is described as "The love of the good and beautiful, and their immortality" ( p. 593).
Don't these definitions correspond to states of spiritualized consciousness able to bring about improved human conditions? Mrs. Eddy predicted, "Through discernment of the spiritual opposite of materiality, even the way through Christ, Truth, man will reopen with the key of divine Science the gates of Paradise which human beliefs have closed…" (Science and Health, p. 171). Wouldn't, then, the definition of "Gihon" indicate that one of the conditions for attaining this Paradise is the acknowledgement of the rights of women?
Divine Science is what our Father-Mother God knows about His/Her creation. It is what our real selfhood, made in God's image and likeness, knows eternally by reflection. This selfhood, being spiritual, is endowed with spiritual understanding. Having recourse to this spiritual understanding, men and women will, ultimately and naturally, perceive their equal spiritual status as complete ideas of God. And this understanding will enable them to experience more of the justice, wisdom, and harmony of God's creation. This spiritual creation is, in reality, the homeland that we, as children of God, have never left.