Whenever any church will inscribe over its altar, as its sole qualification for membership, – the Savior's condensed statement of the substance of both Law and Gospel, 'Thou shalt love the Lord thy God with all thy heart and with all thy soul, and with all thy mind, and thy neighbor as thyself,' that church I will join with all my heart, and all my soul.
Abraham Lincoln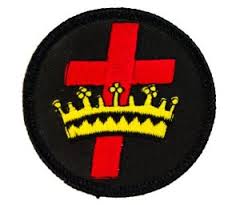 Bible-inspired compassion
A Christian Science Nurse with a master's degree in Bible studies shares some thoughts
From the April 18, 2011 issue of the Christian Science Sentinel
In my work as a Christian Science nurse, I have found the Bible to be a wonderful source of inspiration, rich with examples of the compassion requisite for an effective nursing practice. For me, the two "great commandments"—love God wholeheartedly and love your neighbor as yourself (see Matt. 22:36–40)—sum up the Biblical message of compassion and are the basis of Christian Science nursing. They underscore that loving God first and foremost is the foundation for loving our neighbor. And the Christian Science nurse knows that loving our neighbor begins with love for oneself—not a selfish love, but a heartfelt acknowledgment of God's love for us, which makes it possible, even necessary, to express that love to our neighbors: ". . . blessed is that man who seeth his brother's need and supplieth it, seeking his own in another's good" (Science and Health, p. 518).
Perhaps the most famous Bible example of loving our neighbor is the parable of the good Samaritan in Luke 10:25–37. It is Jesus' answer to the question "And who is my neighbor?" The Samaritan, the "neighbor" in this story and the one who showed mercy, was the least likely candidate for approval from listeners in Jesus' day. Scholarship suggests that Jesus meant it to shock those listeners out of their prejudice against the Samaritans, who were foreigners and commonly looked upon as enemies.
This story has been a hallmark of compassion for many Christian Science nurses because the Samaritan is not impressed by the bleak picture of the injured man, but rather he lovingly and humanely meets the man's needs. I was drawn to Christian Science nursing as a career because of the opportunities it provides to serve both God and humanity, to bless and be blessed, to learn to love my neighbor as the Samaritan loved his.
The Biblical directive for loving our neighbors actually traces back to the story of the Exodus. Author Nahum Sarna, in his book Exodus, observes that the "central theme, God's redemption of His people from Egyptian bondage, is mentioned no less than one hundred and twenty times in the Hebrew Bible in a variety of contexts" (The JPS Torah Commentary. Philadelphia: The Jewish Publication Society, 1991, p xii). The Hebrews appeared to be an inconsequential group of slaves in Egypt; yet, God chose them and loved them, delivered them out of bondage, and brought them into covenantal relationship with Him. God expected them to translate His love for them into compassion for others.
Moses, God's chosen communicator, understood this about God's nature and reported to the people: "He defends the cause of the fatherless and the widow, and loves the foreigner residing among you, giving them food and clothing. And you are to love those who are foreigners, for you yourselves were foreigners in Egypt" (Deut. 10:18, 19, New International Version). The Israelites' debt of love and gratitude to God for deliverance was not to be forgotten. It was stamped into their identity and written into law. Concern for the "stranger, the fatherless, and the widow"—the poor and outcasts of society—appears repeatedly in Scripture. James, in the New Testament, writes: "Pure religion and undefiled before God and the Father is this, To visit the fatherless and widows in their affliction, and to keep himself unspotted from the world" (James 1:27).
Deuteronomy, chapter 24, spells out Mosaic laws based on compassion, laws that provide for a unique welfare system called gleaning—the gathering of grain left behind by reapers for the poor: "Thou shalt remember that thou wast a bondman in Egypt, and the Lord thy God redeemed thee thence: therefore I command thee to do this thing. When thou cuttest down thine harvest in thy field, and hast forgot a sheaf in the field, thou shalt not go again to fetch it: it shall be for the stranger, for the fatherless, and for the widow: that the Lord thy God may bless thee in all the work of thine hands" (Deut. 24:18, 19). Interestingly, some charitable organizations today use this principle of gleaning to collect excess food to distribute to those in need.
One of the most touching stories in the Bible, found in the book of Ruth, illustrates this law of gleaning. Compassion abounds in Ruth's story, flowing to and from each of the three main characters, Ruth, Naomi, and Boaz. Ruth was a Moabitess, an outsider, even an enemy of Israel; yet, just like the good Samaritan, she is revered as an example of compassion and love. Ruth became the great-grandmother of Israel's most prominent king, David. And the child she bore to Boaz, named Obed, brought the light back to Naomi's heart.
Because of the patriarchal system of ancient society, a widow symbolized desolation—especially one without a grown son. Bible stories about widows almost always reveal a situation of desperate straits, needing a strong, helping hand. Both the prophets Elijah and Elisha, through the power of God, restored to well-being widows and their children who were facing hunger and even death (see I Kings 17:10–16 and II Kings 4:1–7).
In the New Testament, we find another widow who lost everything. Her only son had just died. But Jesus was there. "When the Lord saw her, his heart overflowed with compassion. 'Don't cry!' he said. Then he walked over to the son's coffin and touched it, and the bearers stopped. 'Young man,' he said, 'I tell you, get up.' Then the dead boy sat up and began to talk! And Jesus gave him back to his mother" (Luke 7:12–15, New Living Translation).
Jesus' final act of compassion was to provide for his widowed mother, Mary, making sure she would be cared for. Even from the cross, he was loving others: "When Jesus therefore saw his mother, and the disciple standing by, whom he loved, he saith unto his mother, Woman, behold thy son! Then saith he to the disciple, Behold thy mother! And from that hour that disciple took her unto his own home" (John 19:26, 27).
When Jesus was gone, his followers continued to express compassionate care for one another. Widows and other solitary people without families were drawn to the healing and equalizing message of the Christ, as well as to the shelter and community the early Christian church provided. The Apostle Paul, known for his missionary work of spreading the gospel far and wide, was a passionate fundraiser. He urged his more well-to-do church groups to be generous in their support of the poor in the church at Jerusalem (see I Cor. 16:1, Rom 15:26, and II Cor. 8 and 9, for example). But he recognized that this monetary support was meaningless without love: "Even if I dole out all that I have [to the poor in providing] food . . . but have not love (God's love in me), I gain nothing" (I Cor. 13:3, Amplified Bible).
For me, the two "great commandments"—love God wholeheartedly and love your neighbor as yourself (see Matt. 22:36–40)—sum up the Biblical message of compassion and are the basis of Christian Science nursing.
The story of Tabitha in the book of Acts is a twofold example of the healing ministry of the early church with Tabitha both giving and receiving (see Acts 9:36–42). Tabitha, the only woman in the New Testament to be called a disciple, was a model of compassion, "full of good works and almsdeeds" (Acts 9:36). She made clothes and apparently provided care for the "widows," who were devastated when she died. Jesus' disciple Peter was summoned from a nearby town and came right away. He had learned from watching Jesus what was required for healing. (Note how this healing is similar to the raising of Jairus' daughter in Mark 5:38–43.) Peter put the mourners out of the room, prayed, and told Tabitha to arise. She did! "And when he had called the saints and widows, [he] presented her alive" (Acts 9:41). We can only assume that Tabitha went right back to her good works, "full of faith,—receptive to Truth and Love" (two of the qualities for a nurse given in Science and Health, p. 395).
The founder of Christian Science, Mary Baker Eddy, faithfully leaned on the Bible's message of compassion through tough times, and often wrote about the kindness she received from others. She was once a young, desolate, and poverty-stricken widow. She had only been married six months when her husband fell ill and died, leaving her alone, pregnant, and a "stranger in the land"—a New England woman in America's deep South. She remembered forever the kindness of her husband's fellow Free Masons who helped her and escorted her back to her father's house (see Retrospection and Introspection, p. 19).
Though she faced many personal struggles on her way to the discovery of Christian Science, Mrs. Eddy's own life was driven by compassion, evidenced in two of the last acts of her long career. In 1908, she established The Christian Science Monitor. This international news organization provides clear, thoughtful reporting that brings the needs of the world into focus and stimulates active and prayerful responses from its readers. Its motto speaks volumes: "to injure no man, but to bless all mankind" (Mary Baker Eddy, The First Church of Christ, Scientist, and Miscellany, p. 353).
In the same year of 1908, Eddy added a By-Law to the Church Manual establishing the standard of the Christian Science nurse (see Art. 8, Sect. 31, p 49). Though we don't know what specifically prompted this action, a senior research archivist at The Mary Baker Eddy Library writes, ". . . surely this By-Law is the culmination of Mrs. Eddy's long record of compassionate caring for others and of her desire to provide her movement with every tool needed to protect and safeguard Christian Science healing" (Judy Huenneke, The Christian Science Journal, January 2009).
I've found Christian Science nursing to be caring that is neither sentimental nor sedentary. It puts active love and compassion for our neighbor into motion. As a Christian Science nurse, I have learned that I must cast out doubt and fear and know that Christ healing is present and possible for everyone. I have found that the more I remember my debt to God—how His love is bringing me out of the bondage of material belief and causing me to grow spiritually—the better I can humbly support my "neighbors" seeking Christian Science healing. The Bible's message of compassion is captured succinctly in this phrase from Science and Health: "And Love is reflected in love" (p. 17).