There is neither Jew nor Greek, there is neither bond nor free, there is neither male nor female: for ye are all one in Christ Jesus .
Galatians (3:28)
Divine Love always has met and always will meet every human need.
~ Mary Baker Eddy
Nelson Mandela is an inspiration to millions around the globe and a personal hero to me.  He overcame hardship and discrimination to craft the first constitution that recognized the dignity and humanity of all people, including LGBT people," said Wilson Cruz, GLAAD's National Spokesperson. "We will continue to learn and grow from his legacy, even as we mourn his passing and honor his memory."
Nelson Mandela has been awarded over 250 awards over four decades, including the Congressional Gold Medal, United Nations Prize in the Field of Human Rights, Lenin Peace Prize, and most notable, the Nobel Peace Prize in 1993.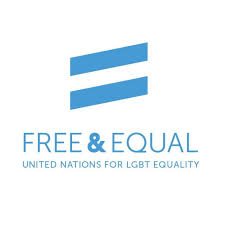 COVER ARTICLE
United against divisiveness
By John Minard, Libby Hoffman
From the February 24, 2014 issue of the Christian Science Sentinel
John Minard, a practitioner and teacher of Christian Science based in New Jersey, and Elisabeth ("Libby") Hoffman, a Christian Scientist who is the founder and President of Catalyst for Peace, were guests on this Sentinel live chat, responding to questions from site visitors. Libby also co-founded Fambul Tok, which has done much to build peace in Sierra Leone. The chat has been edited for publication. To hear the whole chat go tosentinel.christianscience.com/chat/united.
It began with an opening statement from John.
John: This is such an important topic because unity is key to the health of families and the progress of mankind. The basis of unity is the absolute fact of our oneness with God—we are united—we're in Him and of Him. As it says in Colossians, "Ye are complete in him, which is the head of all principality and power" (2:10). So we have a natural inclination toward unity, toward harmony. In fact, we're not independent mortals running around with independent opinions, ideas, and views. We all have one Mind. We live in one family, in the harmony of God's goodness, and we're all in this together.
Libby, would you tell a little bit about your organization and how prayer has helped peace-building in Sierra Leone?
Libby: Catalyst for Peace is a private granting and operating foundation, and it works to help communities rebuild after war. It focuses on including ordinary people, those most impacted by wars, who are most often left out of the rebuilding process.
Sierra Leone had a devastating civil war that lasted 11 years, and there was a large effort in the international community to help bring some measure of accountability to those deemed most responsible for starting it. We've been working in Sierra Leone for just over six years trying to reach the ordinary villagers who were most impacted. They were still living next door, literally, to people who burned down their houses, or killed or raped a family member. This was not a recipe for a peaceful country or communities, or for progress.
So, our work in Sierra Leone with Fambul Tok is about helping the community members draw on their culture and tradition. Fambul Tok means Family Talk, which is a Sierra Leonean tradition of coming together within the safety of the family circle to solve problems through conversation. And, in Sierra Leone, like in much of Africa, the word family means more than biological family. It means your community, and even your whole country.
In bonfire ceremonies, community members come together and tell the stories of what happened to them in the war, and acknowledge what they have done, apologize, and forgive.
For example, in one community the rebels forced everybody to either join them or flee. And so, half the community fled, and half the community stayed and either collaborated with the rebels, or pretended to do so.
Through the Fambul Tok process, the whole community came together for a bonfire ceremony. One person had burned down the community center, which was the center of economic activity in that town. At first, when he testified that he had done it, everyone, literally, started attacking him, saying: "I knew you had done it! I knew you had done it!"
Then an elder said: "Wait a minute. He's apologizing. Are we going to forgive, and are we going to move forward?" They felt that the highest good was to forgive him, and to allow him to be a full participant in the community, which they did.
After the process with this man and others, people started rebuilding the community center and farming together. Outwardly, they had had all the trappings of poverty and despair, but now it was clear they had the wealth of their culture, their tradition, and their capacity to do good together. Acting on that, their relationships have been repaired in extraordinary ways, and stories like this are happening all over the country.
I've often heard it said that a Nelson Mandela is needed for each Middle East country. This seems like an impossible situation. What can be done to bring about quick evidences of progress?
John: I love what Paul says in Galatians. He puts to rest this whole idea of separation, or thinking of individuals as having certain ingrained opinions about others. He says, "There is neither Jew nor Greek, there is neither bond nor free, there is neither male nor female: for ye are all one in Christ Jesus" (3:28).
Isn't that central to what Jesus taught—that we are all one in Christ, which is God's manifestation on earth? It's not about separate ethnicities—not about wealth or status, bond or free. It's not even about gender. We are all one in Christ. As we pray along these lines, and think about the Christly qualities that we want in our leaders, and know that we all, in truth, have those qualities—we will see our oneness in Christ in our experience.
It's not about separate ethnicities—not about wealth or status, bond or free. We are all one in Christ.
Libby: Sometimes when we think about the Middle East, it seems like there's this huge, intractable conflict that's "out there." One fear at the root, however, is the feeling that there's no room for people who are different to work together. That claim is something we all face—the belief that either we don't want to, or we can't, interact in healthy ways with someone who thinks and acts differently than we do.
Behind that is a fear that somebody who thinks differently has the capacity to disrupt our relationship with God. In my own prayer, when I'm confronted with that belief, I focus on the integrity and the primacy of my relationship with God. I mentally insist that God is my Father-Mother, my source, and that divine Principle is governing. I strive to understand that there is nothing, no one, no circumstance, that can disrupt God's government.
When I focus on reaffirming the integrity of my relationship with God, I see that these claims are just a lie that somebody or something could come between me and God. I think that's true for everybody—all of us as God's sons and daughters—that the primary relationship is with our Father-Mother. That relationship helps us find ways to engage with others constructively and honestly, right where we are.
My wife and I, more often than not, are disagreeable with each other, even after a long and relatively good marriage. What are some of the tricks of the trade that we could learn to overcome this?
John: I've found that as we individually draw closer to God, we have a confident sense of our own completeness, and that brings with it, an unflappability—what my wife and I call a Teflon armor, that can't be penetrated, and nothing can stick to it. So, it's seeing that our wholeness is already an established fact of our being. Then our relationships become ways to build a relationship with God.
As we find that divine Love is with us, 24/7, these relationships become ones of "tender solicitude" (see Science and Health with Key to the Scriptures, p. 59), as Mary Baker Eddy expresses it in the chapter on marriage. I would recommend that chapter to anyone. It has a wealth of wonderful ideas.
I find that keeping quiet during a disagreement is the best way to harmonize a situation.
John: That's an important point. Quietness comes from humility, from trusting divine Mind to positively influence the situation. As we're quiet, we're praying to affirm the natural peace and balance of God's children. There's an interesting saying that we've introduced at our house. It's "TB4UT." It stands for "Think before you talk." You might even say, "Pray before you talk."
I'm learning to do it more and more. Let what you say be something that you feel impelled by the Christ to say. Often, quiet prayer can do as much or more good than imposing something on others, particularly if we're feeling anger or anxiety. It may be best to hold the tongue, and listen for a message from the Christ.
Libby: I would add that it depends on the individual circumstances. The critical thing is to discern what Love and Truth are bringing to light, are bringing to the conversation, and to listen for that. When I do that, it helps me to know what to say and how to say it.
I am a member of a church that has a large issue to deal with. Everyone is determined to be very nice and not cause any trouble, but it seems that in not facing our own troubles squarely, we dilute ourselves as healers and peacemakers. How can we not be afraid of offending each other, be willing to face issues together, and be the healing force we sincerely desire to be?
Libby: I think there's an answer in the way the question is framed, which is, the desire to be the healing force—to be active and not settle for merely conflict avoidance, but for a higher sense of peace.
In a church conflict that I was in the middle of, one of the insights I had was that it seemed as though the church was dividing into two camps—that we would either have to love everybody, or to uphold what's truthful, what's righteous.
As I was praying in that situation, I was struck by Mrs. Eddy's definition of Church in Science and Health. She says that Church is the "structure of Truth and Love; " (p. 583), and what struck me was the word and. Church includes both Truth and Love, and they can't be in conflict with each other. So the issue wasn't which one we should choose but rather the belief that we had to choose one or the other—that they could be separated.
Beyond resolving the immediate issue at hand, church members were led to dig into and reaffirm the pure purpose of Church, and ask how they can live that purpose more fully. That fostered all kinds of healing and progress. I think when we refuse to let our experience feel like a choice between two different goods, but to see how Truth and Love are both in operation, that helps us to uncover the way forward.