At a UN press launch in Mumbai today, the United Nations Human Rights Office unveiled its latest weapon in the fight against homophobia: a Bollywood-style pop video called "The Welcome." The two-and-a-half-minute clip is the latest attempt by the UN Free & Equal campaign to challenge negative stereotypes of lesbian, gay, bisexual, transgender and intersex people around the world. It's the first time the United Nations has produced a Bollywood-style music video and marks the Free & Equal campaign's first foray into India.
"The Welcome" tells the story of a young man who brings his boyfriend home to meet his family for the first time. 
http://www.huffingtonpost.com/charles-radcliffe/united-nations-goes-bollywood-for-gay-rights_b_5201220.html?utm_hp_ref=gay-voices
"There was a time when the church was very powerful—…
By Martin Luther King
From the January 20, 1992 issue of the Christian Science Sentinel
* Photo – Wounded Angel, Loyola University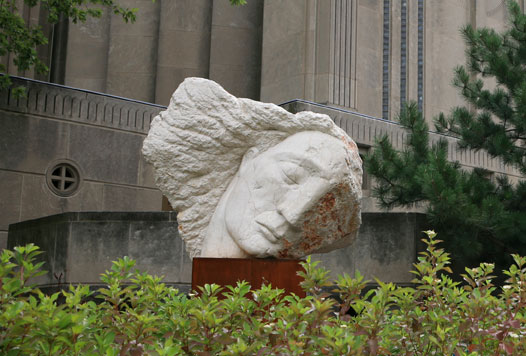 "There was a time when the church was very powerful— in the time when the early Christians rejoiced at being deemed worthy to suffer for what they believed. In those days the church was not merely a thermometer that recorded the ideas and principles of popular opinion; it was a thermostat that transformed the mores of society. … The people in power sought to convict the Christians for being 'disturbers of the peace' …. But the Christians pressed on, in the conviction that they were … called to obey God rather than man. Small in number, they were big in commitment. … By their effort and example they brought an end to such ancient evils as infanticide and gladiatorial contests.
"Things are different now. So often the contemporary church is … an archdefender of the status quo.
"If today's church does not recapture the sacrificial spirit of the early church, it will lose its authenticity … and be dismissed as an irrelevant social club with no meaning for the twentieth century."
Rev. Martin Luther King, Jr.
Letter from Birmingham Jail