I desire the equal growth and prosperity of ALL Christian Scientists, and the world in general; each and every one has equal opportunity to be benefited by my thoughts and writings.
Mary Baker Eddy
Miscellaneous Writings 291:12
It amazes me that our movement had not yet really handled this belief.  We as LGBT Christian Scientists demand a cure!  And we have it right at hand.  It should be simple.  So why the delay?  Are we all ( Gay and homophobe alike) too much handled by side issues like self righteousness, judgementalism, shame, belief we are sinners, belief in malpractice, and I'm sure, many others.
Robert McCullough – Member, Board of Directors – Emergence International – 12/01/2013
When AIDS is an uncomfortable and untouchable subject, the disease spreads.  But when we bring it to the fore, when we aren't afraid to confront it, information spreads.  Compassion spreads.  The cure spreads.  Please, help me spread the cure.
It comes down to a simple equation, really.  If you give love out, you get love back.  If you take nothing else from the stories I've told here, please take that lesson to heart.  It is the only thing that matters.  It is why we need a global movement for love, and not just when it comes to AIDS.  We need to love the poor, we need to love the sick, and we need to love those who we perceive as different.  If love guides our actions, we can end AIDS.  If love drives our actions, we can build a better world.
Sir Elton John
LOVE IS THE CURE ON LIFE, LOSS, AND THE END OF AIDS
http://www.csmonitor.com/Books/2012/0725/Elton-John-5-stories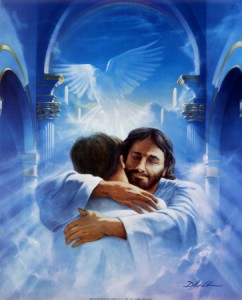 2:08