Why didn't Pi just let go of the tiger ???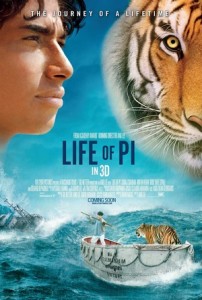 9:38
10 months ago
22,021 views
Ready to forgive, ready for peace
You can forgive—no matter what has happened.
By Robert A. Johnson
From the June 8, 1998 issue of the Christian Science Sentinel
In Caux, Switzerland, there is an international center for global transformation; its goal is to lead people toward peace and forgiveness. When a friend of mine recently attended a conference there, she heard many stories from people who had suffered greatly—some had even been victims of genocide. Yet Christians and non-Christians alike found peace by forgiving these injustices.
Their example confirmed a feeling I have long had that one can't find true peace without letting go of hurt feelings, jealousies, hate, and anger. What enemies to peace these are. But how does one forgive genocide; bombings that kill innocent people, including children; or terrorism that destroys property and promotes hate? Even lesser acts can seem almost impossible to forgive, let alone forget.
The answer for most of the people at the conference at Caux was to get a more God-centered understanding of events. Many found their peace in Christ Jesus' words: "Ye have heard that it hath been said, Thou shalt love thy neighbour, and hate thine enemy. But I say unto you, Love your enemies, bless them that curse you, do good to them that hate you, and pray for them which despitefully use you, and persecute you; that ye may be the children of your Father which is in heaven" (Matt. 5:43–45).
Shortly after my friend and her husband arrived at Caux, they met two women from a British island close to France. This island was occupied by an enemy during World War II. To make matters worse, their own government would not let the Red Cross send food to people on the island for fear it would all be confiscated by the enemy. They had to overcome not only their hatred of the enemy but intense anger toward their own government.
My friend wrote, "These dear people were starving. The husband of one of the ladies did die from starvation. They overcome hatred and were able to forgive when they realized that it was the only way to find a sense of inner peace and the presence of God."
At this same meeting in Switzerland, a Cambodian woman told how her government had killed her husband and other members of her family. Now a Buddhist nun, she is finding peace by asking herself, "What have I let go of today? Hatred, resentment, unkind thoughts, some material object?"
Such examples might suggest that forgiveness involves loss of some kind—that even though something good has been taken away from us, we feel all right about losing it. The reality is somewhat different. And the Bible's account of Joseph's life makes this clear (see Gen. 37:1—45:20).
Joseph was his father's favorite—and both he and his brothers knew it. Their jealousy led them to throw the young man into a pit to die. Instead, he was taken by slave traders to Egypt, where he was bought by Potiphar, the captain of Pharaoh's guard. Joseph was such a good worker that his master made made overseer of the household.
We need
to understand that
we and others
are in reality
God's children,
made in His likeness.
Then Potiphar's wife falsely accused Joseph of trying to seduce her, and he was thrown into prison. Prison friends who promised to put in a good word for him with the Pharaoh, promptly forgot all about him.
Despite these indignities, Joseph condemned no one. He understood that God, not men, controlled his life. Finally, when Pharaoh needed someone to interpret a dream, a man Joseph had helped brought him to Pharaoh's attention. And, through reliance on God, Joseph was able to interpret the dream.
Because of Joseph's wisdom, Pharaoh made him a ruler, second in power only to himself. When there was a famine in neighboring lands and Joseph's brothers came to him seeking food, he felt nothing but forgiveness and love. He also gave them the necessary food. He said to them, "Be not grieved, nor angry with yourselves, that ye sold me hither: for God did send me before you to preserve life" (Gen. 45:5).
Joseph understood that his brothers, instead of harming him, had actually helped put him in a position to save the life of his family. Seeing this, how could he be angry? He had seen evidence that God, not evil, was all-powerful.
If Joseph had believed that the evil acts of his brothers controlled the purpose of his life, he could not have accomplished the great good that he did, and he could not have forgiven those who tried to harm him. As Paul said to the Romans: "What shall we then say to these things? If God be for us, who can be against us? … I am persuaded, that neither death, nor life, nor angels, nor principalities, nor powers, nor things present, nor things to come, nor height, nor depth, nor any other creature, shall be able to separate us from the love of God, which is in Christ Jesus our Lord" (Rom. 8:31, 38, 39).
The lesson here for all of us is that instead of being worried about the evildoer, we need to understand that we and others are in reality God's children, made in His likeness, and not the material, mortal identities we may appear to be. The key to forgiving is in knowing God as infinite, all-powerful, and ever-present divine Love—wholly good and sinless. This isn't always easy; but it is a vital part of setting ourselves free from hate.
As children of God, we express and reflect God's goodness. We are actually one with God, not in quantity, but in quality. Science and Health with Key to the Scriptures by Mary Baker Eddy explains: "As a drop of water is one with the ocean, a ray of light one with the sun, even so God and man, Father and son, are one in being. The Scriptures reads: 'For in Him we live, and move, and have our being'" (p. 361).
No matter how tempted we may be to feel sorry for ourselves, to be resentful, and even to look forward to revenge, we can't afford to give in to such emotions. Neither should we outline the manner in which good will come. Paul spoke the truth when he said, "All things work together for good to them that love God, to them who are the called according to his purpose." Right after this, Paul added, "For whom he did foreknow, he also did predestinate to be conformed to the image of his Son, that he might be the firstborn among many brethren" (Rom, 8:28, 29).
When we understand man's true identity to be spiritual and one with God, we will also understand that God has known all of His ideas forever. Thus, we all are among those who are foreknown, and our destiny is "to be conformed to the image of his Son," the Christ. Here is a promise that spiritual perfection is the truth right now; that it is our destiny—not only ours but everyone's.
Allowing these truths to govern our lives may not bring back lost loved ones or destroyed property, but it will bring freedom from hatred, revenge, and all that would rob us of peace. It will restore and renew our lives.