"There is nothing about you that God has rejected. You are going to be fine."
http://time4thinkers.com/act-ridiculous/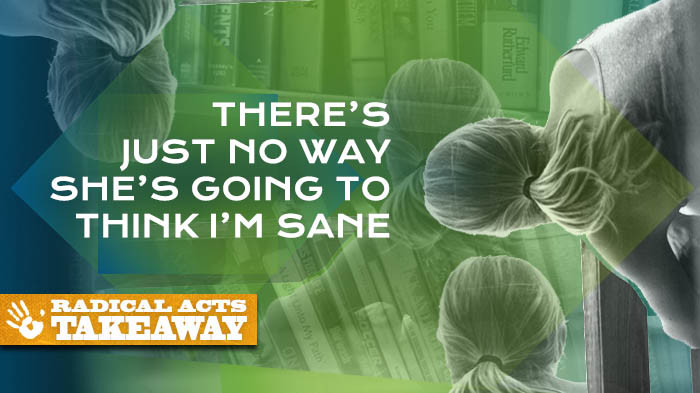 Act ridiculous!
Click on this link to listen to the audio from Dawn-Marie:
http://time4thinkers.com/act-ridiculous/
Dawn-Marie Cornett often feels divinely impelled to do things that don't make sense . . . initially.  We should all be so bold!
Are you ready to reach out radically?
Radical Acts 2013 is about reaching out to help and heal others. Like last year, we're featuring 20 of Jesus' toughest teachings. Choose a Radical Act to live yourself over the next few months and share your story. We're eager to hear any story about any Radical Act — especially those that involve helping and healing others.
Special thanks to the It's About Good Collective for the music used in this podcast.
Posted on Thursday, October 24th, 2013 at 9:27 a