I remembered my experience climbing Mt. Kilimanjaro, the highest mountain in Africa, at age 15.  The route was long and hard.  There were times that I thought I wouldn't be able to keep going. I had to ask for help from my teammates to get the support I needed to continue.  And, eventually, we reached the summit and reveled in the beauty of the moment and the achievement of surmounting this challenge.
Cason Crane
Youth Innovator Award
Cason Crane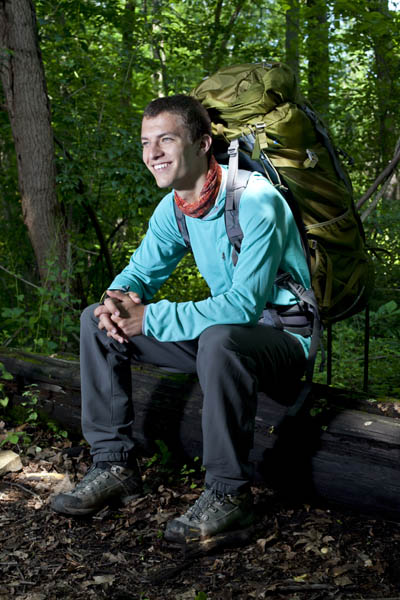 The Trevor Youth Innovator Award honors a young LGBTQ or straight person under the age of 25 who strives to support, inspire and empower LGBTQ youth to reach for their dreams.
Cason Crane is the youngest openly gay person to climb the "Seven Summits," and is doing so specifically to inspire LGBTQ youth around the world. Founder of the "Rainbow Summits Project," twenty-year-old Cason is raising awareness for LGBTQ youth suicide prevention, and challenging young LGBTQ athletes to find their Everest. When Cason finishes his final summit of Denali this summer, he will be the fifth youngest person to climb the "Seven Summits."
As a trained volunteer for Trevor, Cason inspires LGBTQ youth remotely for The Trevor Project no matter where he is, whether it's at camp on Mt. Everest or at home in New York. His volunteerism extends beyond Trevor, too, having volunteered at orphanages in China and Ethiopia, in a drug rehabilitation center in Thailand, and to bring alternative energy to Haiti. Cason has also interned for the Association for Civil Rights in Israel (ACRI) and Shatil – An Initiative of the New Israel Fund (NIF).
His parents instilled in Cason his love of travel, and encouraged him to pursue his athletic goals and love of the outdoors from a young age. Cason competes in several sports, including running, swimming, triathlon, and mountain climbing. He graduated cum laude from Choate Rosemary Hall in 2011 and was awarded the School Seal Prize, the highest honor given to a graduating senior. Once he completes the "Seven Summits" this summer, Cason will return to "normal" life and join the Princeton University Class of 2017, where he hopes to study International Relations and Arabic.
The Trevor Project is proud to honor Cason Crane with the Trevor Youth Innovator Award.