"When thou liest down, thou shalt not be afraid: yea, thou shalt lie down, and thy sleep shall be sweet."
 (Proverbs 3:24)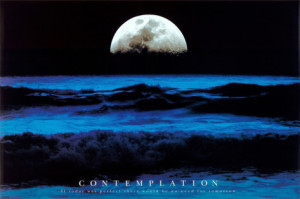 A Life Lesson: Evening Reflections
by Virginia Harris C..S.B.
Posted: 17 Jun 2013 11:58 PM PDT
Whatever you do to unwind from the day's activities – an evening jog, a chat with a friend or spouse, reading a story to your kids – here's something else: Take a moment to be grateful for the day. It can be as simple as two moments! These are precious moments, valuable moments to you. Thank God for life. Thank God for the goodness of the day. Reflect on this good: be conscious of God's presence with you. Cherish these evening reflections.
It doesn't help to lie there and think about what you should have done that day, or what you didn't get done…it's not necessary to rehearse what didn't go right according to you. Quietly rejoice in what is good. Simply go to sleep conscious of God's love for you, your love for God, and gratitude. Gratitude. And your sleep will be sweet.