When somebody commits suicide from bullying of any kind the entire world loses.
Raising awareness and prevention by talking about suicide.
Gone too soon.
Jadin Bell, Gay Oregon Teen, Taken Off Life Support After Hanging Himself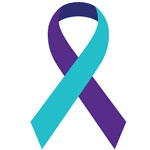 Posted: 01/29/2013 5:03 pm EST/
Updated: 01/30/2013 7:14 am EST
A gay Oregon teen was taken off of life support after hanging himself in the playground of a local elementary school.
Komo News reports that 15-year-old Jadin Bell attempted suicide by climbing on a playground structure and hanging himself. Family friend Bud Hill, who said he considered Bell his nephew, told the news station that the high school sophomore had been the victim of intense bullying both in person and on the Internet because he was gay.
"He was different, and they tend to pick on the different ones," Hill told the news station. He remembered Bell fondly: "If someone was down and out he would walk into a room and say a couple quick words and everybody would just forget about their problems and smile. He just had a gift."
The LaGrande Observer reported that over 200 people, including family members and classmates, turned out at a candlelight vigil for Bell last week.
He was remembered as an outgoing member of the LaGrande High School cheerleading squad and a gentle, caring friend.
"He is amazingly sensitive," pal Jody Bullock told the publication. "If he saw a wounded butterfly [as a child] he wanted to heal it … He is an amazing young man who is smart and very social; he has a persona and a presence that you want to be a part of."
Need help? In the U.S., call 1-800-273-8255 for the National Suicide Prevention Lifeline or visit stopbullying.gov. You can also visit The Trevor Project or call them at 866-488-7386.
The golden rule versus prejudice
By David Degler
From the January 20, 2003 issue of the Christian Science Sentinel
When I was about ten, I would ride my bicycle to a gas station in our neighborhood. A man who worked there befriended me. He was the first adult male who had ever paid any attention to me. He listened to what I had to say, and he told me interesting things.
Then one day in the middle of a conversation, he quietly but firmly said, "It's time for you to go home now, and don't come back again." I was deeply hurt that this man who had been such a good friend to me should send me off this way. Why? I wept.
Sometime later while I was listening to a discussion of prejudice, it dawned on me that this man and I were from different ethnic back-grounds—and I had, without thinking, used a hurtful racial slur. I had heard this slur from someone else, and then had thoughtlessly repeated it. I almost cried again, thinking how I had humiliated that kind and gentle man.
It's so easy to hurt someone with even a careless (or ignorant) prejudiced remark. And it's all too easy to learn prejudice. But as that moment long ago showed me, we always pay for prejudice. And I paid dearly for that ignorant remark.
How much the world today cries out for more love and less prejudice, unthinking or deliberate. And yet how often we see prejudice raising its ugly and divisive head. In almost every corner of the world, prejudice drives wedges between people of different religions, ethnic backgrounds, nationalities, and tribes. Nowhere is prejudice a positive force for good.
What is the answer? Could it be as simple as living the few words that have come to be called the Golden Rule? Quoting Jesus, Sentinel founder, Mary Baker Eddy, once wrote, "This rule is forever golden: 'As ye would that men should do to you, do ye even so to them'" (Miscellaneous Writings 1883—1896, p. 90).
Something akin to this basic rule for life exists in almost every major religion of the world. And most people would agree that, if lived, the Golden Rule would certainly bring more brotherhood and peace into the world. But how? How can we live life free of prejudice? As I have been striving to live my life in closer agreement with the Golden Rule, I've found that it is easier when I understand the spiritual rationale for treating people with love, respect, dignity, and fairness.
I have found this spiritual rationale stated most clearly in Science and Health. Mary Baker Eddy's textbook on living and healing spiritually explains that the basis for treating others as you would like to be treated is the Bible teaching that everyone is created in God's image and likeness. As "the image of God," in the words of Genesis, chapter one, every individual has a spiritual nature, an identity that is composed of qualities that he or she derives solely from God. This spiritual nature is totally apart from human personality, ethnic identity, or nationality. Speaking of this spiritual selfhood, Mary Baker Eddy wrote: "Man is the family name for all ideas,—the sons and daughters of God. All that God imparts moves in accord with Him, reflecting goodness and power" (Science and Health, p. 515).
When we acknowledge another person's spiritual identity, we have a clear basis for loving them and treating them as we want to be treated. Each time we act from this basis, we amplify harmony and goodwill in the world.
I like to think of the Golden Rule in relation to mathematics. We would never say, for instance, that we only wanted fours, sevens, and nines in our number system, and that we would ignore or exclude all other numbers. The whole system would break down in a hurry. Just as we need to appreciate and value every number in order to work math problems, so in our world we need to appreciate, value, and treat with dignity all people in order to have peace and stability on earth. Each thought or act makes a difference, for good or ill, in the equation of human life.
In math, the worth of numbers does not vary depending on their shape or combination—a seven carved in ice does not have more importance than a seven made of colored construction paper. The significance of each number is always the same. So every individual has his or her own spiritual worth as a spiritual creation of God.
Identifying ourselves and others spiritually as opposed to materially—as unique and valued by our common creator—we are changed for the better. Decades ago my friend Estelle attended a church in which she, as an African American, was in the minority. The congregation openly showed its bias. When she attended church services she had to sit in a roped-off section, designated for "colored" people.
Estelle didn't leave that church. Instead, she prayed to understand better each member's spiritual selfhood. As she thought more deeply about these people, she was startled to remember that as a child she had been taught to believe that white people were agents of the devil. She, too, had been taught prejudice.
But Estelle realized that these people had to be the children of God, just as she and her family were. She began to feel a genuine love for them. And her relationship with them changed. First they were nicer to her, then kind, and soon she felt genuinely loved by them. They dropped the segregated seating policy. The "majority" began to encourage Estelle and other African Americans to participate on an equal footing.
The ideas that were so helpful to Estelle in overcoming racial prejudice can break down every kind of dividing barrier, even those that have existed for years or for centuries. Every prayer moved by the Golden Rule, and every life changed by prayer, makes a difference. Our prayers help remove fear from the world; they silently encourage people to love others whom they thought they had reason to hate; they urge us all to forgive wrongs and to find common ground with those with whom we have disagreed—truly to respect and trust those different from ourselves.
The world will feel love being magnified, and it will be changed—motive by motive, prayer by prayer—to a far more peaceful place.