Merry Christmas from all of us at Emergence International to all of you.
December 25, 2012
        God blesses everyone.
"Music has a way of speaking to people that spoken words do not, and we felt that dedicating this video to the victims of Newtown was the only way to express our sorrow, grief and thoughts of hope," Christopher Verdugo, Executive Director of GMCLA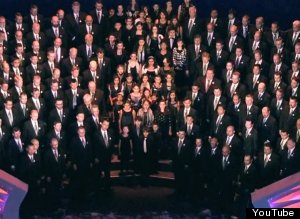 Did Love speak to you today
In some new and glorious way?
Then, it is Christmas.
Did faith move in upon the scene
Where doubt and darkness once had been?
Then, it is Christmas.
Did hope replace a nagging fear,
Or sadness yield its place to cheer?
Then, it is Christmas.
And when you know God's love for you
Is just the same the whole year through,
Each day is Christmas.
Dorothy Close Adams