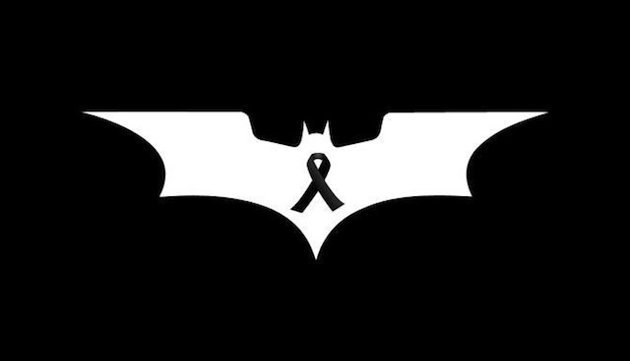 Good is more powerful than evil. Love is stronger than hate or fear, and Love never fails.
+
with Chet Manchester, CS
Comfort in response to the shootings in Colorado
A Christian Science perspective
When tragedy strikes close to home, we ask why? We mull over the particular incident and try to find a reason for it.
Instead of stoically accepting that bad things happen to good people, we can do something. And that something is simply – yet primarily – prayer.
Over the years I've learned that it's essential to face down violence, tragedy, and grief with an unshaken conviction that God, the Supreme Being, has always been and will forever be unchanging in His all-embracing love and care for each one of us. Easy to say! And you may ask, how can this view of God help me and those caught in extreme situations where senseless terror seems to have the upper hand?
There's help at hand as we turn to God's Word. One of my favorite verses in the book of Psalms speaks of lifting our heads, of looking up: "I will lift up mine eyes unto the hills, from whence cometh my help. My help cometh from the Lord, which made heaven and earth…. The Lord shall preserve thee from all evil" (Psalm 121:1, 2, 7).
Mary Baker Eddy, the founder of the Monitor, put it succinctly: "Divine Love always has met and always will meet every human need" ("Science and Health with Key to the Scriptures," p. 494). That divine Love is right at hand, embracing the grieving heart as a parent embraces and comforts a child. Prayer acknowledging this fact can touch those grieving hearts in tangible ways – in the way that most meets their need at any given moment. Mrs. Eddy compassionately knew that "The poor suffering heart needs its rightful nutriment, such as peace, patience in tribulation, and a priceless sense of the dear Father's loving-kindness" (p. 365). This priceless love of God reaches out to each suffering one right now, and heals the broken heart.
Mulling over this tragic incident, being shocked at the evidence of evil and lawlessness and senseless violence, keeps our prayers mired in the awful mud of fear and dismay, and is nonproductive. There is a better way. We can take a stand for the goodness inherent in God's creation, and lift our prayers higher, never closing our eyes to our neighbor's grief and suffering, but opening our eyes again and again to the comforting Father-Mother God, who is infinitely able to bring restoration, healing, comfort, and peace to His loved family. Eddy's conviction of the supremacy of good is expressed in these comforting words: "No evidence before the material senses can close my eyes to the scientific proof that God, good, is supreme" ("Miscellaneous Writings 1883-1896," p. 277).
The city of Aurora is beautifully named. The word "Aurora" signifies dawn. I will continue to pray for the dawn of a new day of peace, brotherhood, loving kindness, not only in the city where I live, but on the entire planet.
To read the article in its entirety click on the link below:
| | |
| --- | --- |
| CHRISTIAN SCIENCE MONITOR | |